Services
VERY SIMPLY PUT....
We Do Everything And Anything Internet Web Site!!!
Video Streaming, Database, Software Applications, & eCommerce Development!!!
We offer the best services this industry has to offer!!!
Please read about our services below...
YOU CAN PAY IN CASH, CREDIT & DEBIT CARDS OR BARTER-TRADE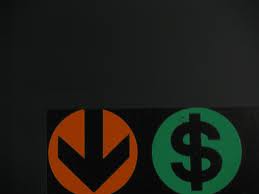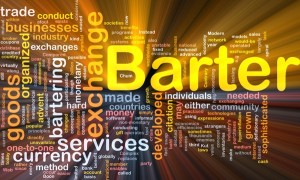 BackDoorHost is a total solutions web development, management and hosting provider company. Our support staff is on the job 24/7, either toll-free or through our online trouble ticket system, should you have a question or encounter a problem.
BackDoorHost's Web Development and Business Web Hosting options are fully-managed so you don't have to learn complicated server features to manage your web sites or divert time or energy away from your primary focus - making profits and building your business.
BackDoorHost offers a stable and secure shared web hosting environment for your small business or personal web site and support services at a reasonable price.
To get you moving forward in your business, BackDoorHost has created a tiered scale of plans, understanding that each business has unique requirements that go beyond the "cookie cutter", mass market solutions approach.
We offer several other plans that may suit your needs, such as our Dedicated Hosting and VPS Hosting plans. These web hosting solutions offer more resources and flexibility. You can also work with our talented Web Design staff if you need a complete solution from the ground up.
BackDoorHost is a TOTAL Computer, Network IT and Web and Software Development Solutions provider. We offer
"INDUSTRIAL-STRENGTH"
rapid, Full-Service Web Development, Online Business Development, Computer Software Applications Development and Information Technology ("IT") Services, for small and large companies, in the following areas:
BACKDOORHOST creates Internet (Online) Retail and Wholesale Store Web Sites;

BACKDOORHOST creates General Business and Corporate Web Sites;

BACKDOORHOST develops Computer, Network and Internet Applications for a wide variety of
uses for company networks, the Internet, for individual web sites, for SmartPhones, and the list goes on;

BACKDOORHOST develops varied software applications requirements from legacy platforms to middleware
to contemporary operating platforms to Internet Stores... and everything in-between;

BACKDOORHOST develops and Produces Web Video and Audio Streaming for web sites and presentations;

BACKDOORHOST offers Live Online Video Meeting Conferencing & White Board Presentations;

BACKDOORHOST provides Web Site Hosting;

BACKDOORHOST provides Products To Sell On Web Sites;

BACKDOORHOST markets and promotes Web Sites;

BACKDOORHOST provides Search Engine Optimization

BACKDOORHOST Manages and Maintains Internet Store and Other General Web Sites;

BACKDOORHOST provides Merchant Account services and Processing for Web Sites to accept credit and debit
cards on Internet Store or other Business Web Sites;

BACKDOORHOST provides Customer Services and Call-Center, Ordering, Technical and Other Support Services
for Web Sites and other General Businesses;

BACKDOORHOST provides "Virtual Offices" for web sites that need a physical address and telephone
numbers for their business company and/or Web Site (a physical location address, office and fax
telephones numbers and registered corporation for web site (Online Stores) - any type of Web Site);

BACKDOORHOST manages all Credit and Debit Card and other Banking and Online Financial Transactions for
Internet Store Web Sites;

BACKDOORHOST offers Domain Name Registration;

BACKDOORHOST offers deciphering of encrypted computer files, no matter how many bytes & writes;

BACKDOORHOST offers in-depth, forensic computer research;

BACKDOORHOST offers Computer Network and Internet Security and Breach/Hacker Prevention and Tracking; and

BACKDOORHOST creates Supplemental, Monthly-Income Solutions for Small to Medium-Sized Businesses who
are struggling in today's economic business climate (this "Supplemental, Monthly-Income" is in addition to their
business's regular Monthly-Income and normal course of business).